China establish 2023 AFC Asian Cup Local Organising Committee
Share - WeChat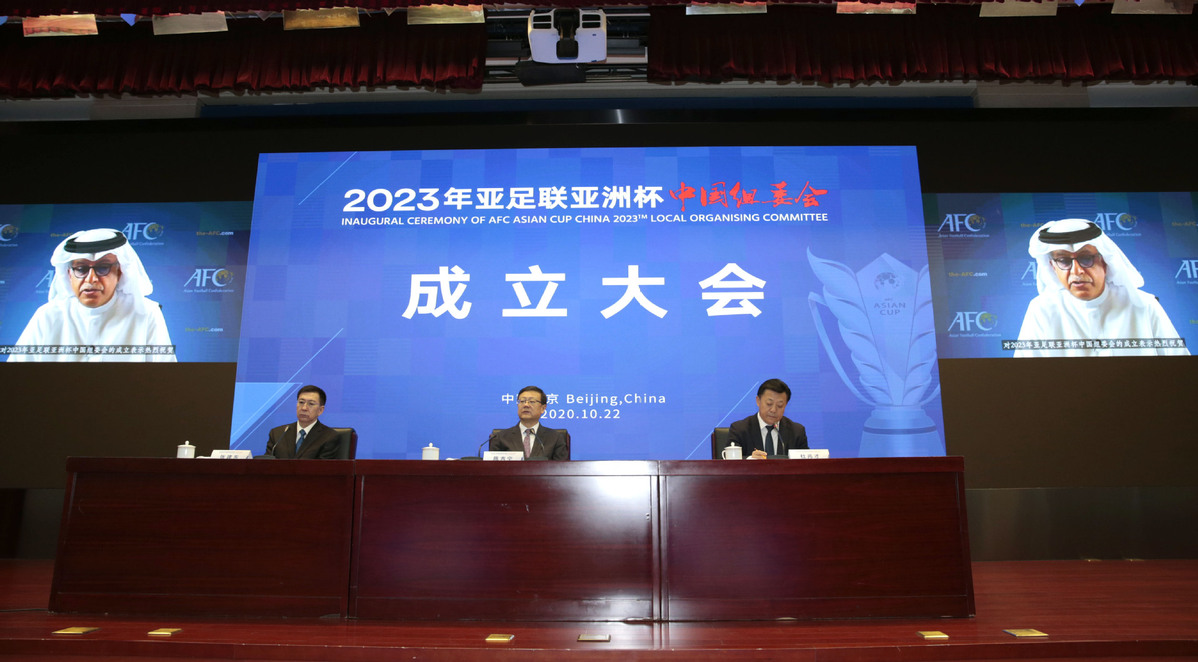 BEIJING - The 2023 AFC Asian Cup Local Organising Committee was officially established in Beijing on Thursday.
China was awarded the hosting right of the 2023 AFC Asian Cup on June 4, 2019. The tournament will be held from June to July in 10 host cities of Beijing, Shanghai, Tianjin, Chongqing, Chengdu, Xian, Dalian, Qingdao, Xiamen, and Suzhou.
The committee is co-chaired by Gou Zhongwen, director of China's State General Administration of Sport and Chen Jining, mayor of Beijing. Vice director of China's State General Administration of Sport Du Zhaocai, who is also a FIFA council member, has been named as the executive chairman.
"Hosting the tournament will further enhance Beijing's global influence and accelerate the the city's construction of an international exchange center. We will use the experience of preparing for the 2022 Beijing Winter Olympics to make preparations for the Asian Cup," said Chen Jining.
According to Du Zhaocai, the committee is composed of all relative government sectors and representatives from the 10 host cities. It will establish its Secretariat in the Chinese Football Association to run the daily operational works, while host cities will also set up offices to support the Committee.
"There are 10 fantastic modern cities in each corner of China. Each will have a new or renovated football stadium which will showcase the very best of Asian football. It will also demonstrate to the world China's ability to stage world class events," AFC president Sheikh Salman said in video. "We know you will deliver a wonderful AFC Asian Cup in China in 2023."