Second small quake reported in Sichuan
Share - WeChat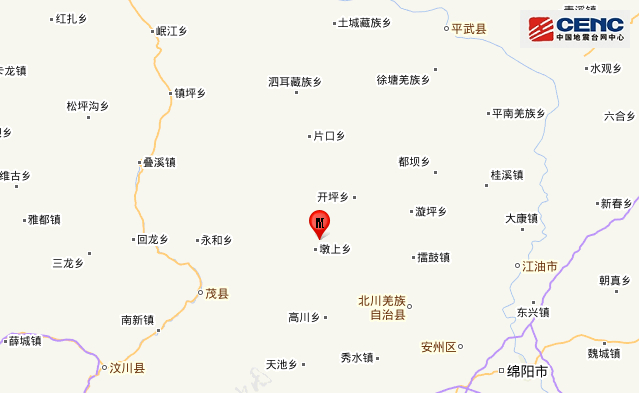 A magnitude 4.7 earthquake shook Beichuan Qiang autonomous county in Sichuan province at 11:03 am on Thursday, originating at a depth of 20 kilometers, the China Earthquake Networks Center reported.
Nineteen firefighters in three trucks from Mianyang, the city that oversees Beichuan, rushed to the epicenter but ultimately returned because the quake was not catastrophic, the team said.
A magnitude 4.6 earthquake occurred in the same county at 12:04 pm on Wednesday, at a depth of 17 kilometers.
No injuries were reported in either of the two quakes.
With its largely mountainous terrain, Sichuan is prone to earthquakes. A magnitude 8.0 temblor centered in Yingxiu town, Wenchuan county, on May 12, 2008, killed more than 69,000 people.
Beichuan, the only Qiang autonomous county in China, was the hardest-hit in that quake.
Ten days later, Deng Changwen, a spokesman for the Sichuan Earthquake Administration, said that more than 7,000 Beichuan people had perished.