Sayaka Murata's second novel quirky as her debut
Share - WeChat
Sayaka Murata's second novel to be translated into English, Earthlings, is as quirky as her debut – but a lot more disturbing.
Just released in an English translation, Earthlings is Sayaka Murata's 2018 follow-up to her wildly popular novel Convenience Store Woman. Set in Japan, it tells the story of two children (Natsuki and Yuu) who believe they've come from outer space. Both have been separated from their families and treated badly by the people who should care for them. In Natsuki's case, her mother prefers her sister and she's been sexually abused by one of her teachers. Her best and only friend, is Piyyut, a soft toy hedgehog, who tells Natsuki he's an alien from the planet Popinpobopia.
Once a year, Natsuki and her family holiday in the mountains of Akishina, where Natsuki meets up with her equally displaced cousin, Yuu. But when the two try some sexual experimentation and are caught by Natsuki's mother, father and sister, they're forbidden from seeing each other again.
Years pass. Natsuki, now 31, meets Tomoya over a digital marriage site on which users can stipulate "no sex" and "no children". She sees him three times and marries him, despite the fact she neither loves him nor sleeps with him: "We ate our meals separately. We also washed our clothes and underwear separately – me on Saturday, he on Sunday. We took turns to clean the toilet every weekend."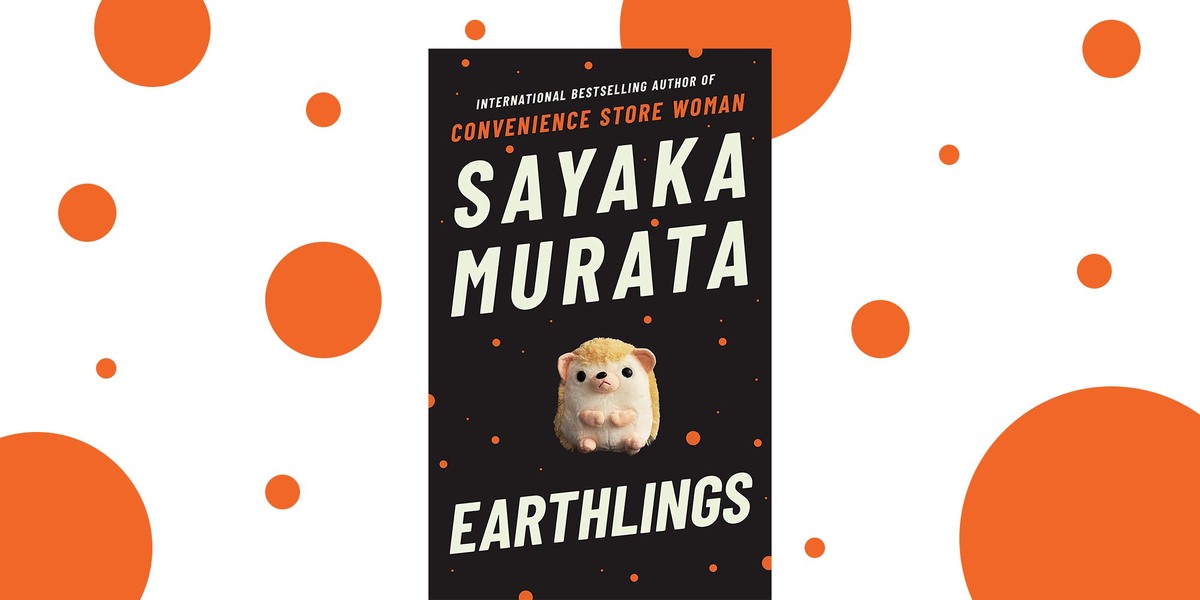 They're connected by their shared malice towards society (or what they call "the Factory"), in which they feel trapped, like cogs in the machinery whose only role is to produce children. "I was expected to become a component for the Factory. It was like a never-ending jail sentence. Everyone was brainwashed by the Factory. They used their reproductive organs for it," bemoans Natsuki. "Deep down, everyone hates work and sex," says Tomoya. "They're just hypnotised into thinking that they're great." Tomoya then gets fired, so the pair head to Akishina and, by coincidence, meet Yuu.
What follows – murder, landslides and some inventive dining choices – make for disturbing and unexpected reading. Without proper supervision, Sayaka sometimes lapses into melodrama in her prose. But as in Convenience Store Woman, Murata's storytelling voice is deadpan and linear. Grotesque in parts, laugh-out-loud funny in others, Earthlings makes for gripping reading.