Grilled tuna with five spices
Share - WeChat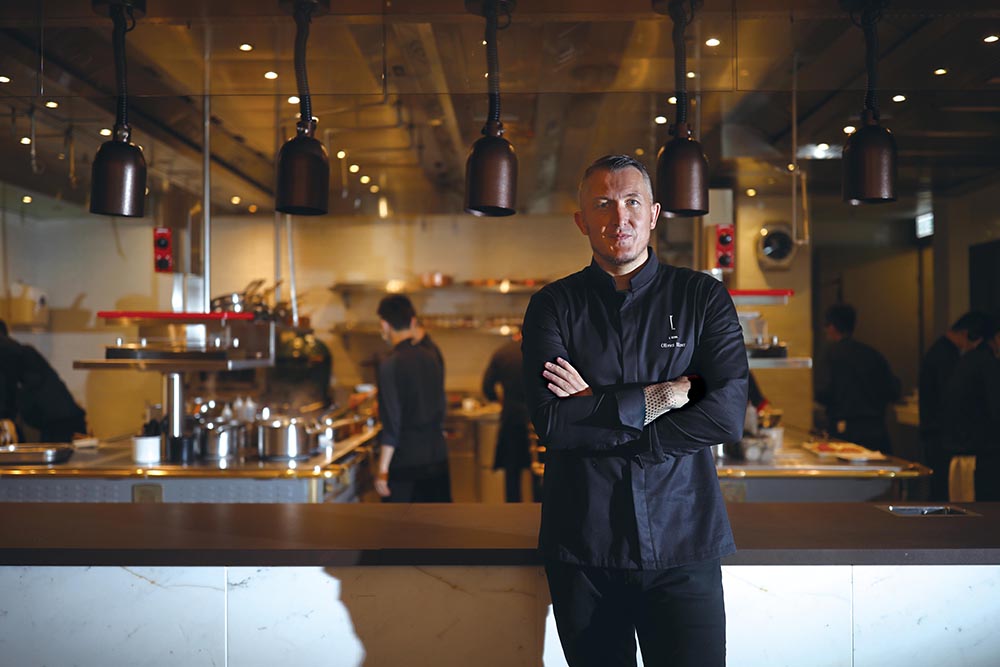 With more than 20 years of experience and multiple Michelin stars, chef Olivier Elzer is the culinary director for the French restaurant L'Envol at the St Regis Hong Kong. He shares the secrets of one of his signature dishes: grilled tuna with five spices.
What is the origin of this dish?
I have been offering this dish in Hong Kong since my arrival 11 years ago, but I created it at the Abbaye de la Bussière in Burgundy about 15 years ago when I first became a chef.
Tuna isn't the most common fish in Burgundy cuisine…
Exactly! And that's why I created this dish. I wanted to come up with something completely unexpected in the region.
Did the inspiration for your recipe come from Japan?
Actually, I had never been to Japan or Asia when it was first created. It was a very personal creation. Now that I'm in Asia, everyone thinks it's a Japanese dish, yet almost none of the ingredients are used in Asian cuisine. It's quite interesting…
How long did it take to create it?
With my sous chef, it took us six to eight months to find the perfect balance. When a chef launches a dish, he can never be 100% sure that the customer will like it – or that he himself will like it. It's a process that people don't necessarily see, but for a chef, cooking is constantly evolving. It changes all the time, as do customer expectations. There is never a given. You have to constantly question yourself.
When I launch a new dish, I really like to observe people eating it. That's one reason I like working in an open kitchen. The way they eat that dish gives us a glimpse of how we'll potentially rearrange the dish on the plate so that they're sure to take in all the ingredients at the same time.
What sort of tuna and spices do you use in this recipe?
I use albacore tuna from France, but it's not a problem if you use tuna from Japan, as long as it isn't too fatty. Toro doesn't work at all with this recipe; you have to use maguro. Then I use five spices: fennel seed, sesame, anise, poppy seed and pink peppercorn, which I don't break up too finely because I don't want it to be mixed. We did a lot of trials with numerous spices. We had quite a few problems at the beginning – there were spices that dominated too much – until I discovered that these five spices were the most suitable to put around this tuna.
The shallot vinaigrette is also very important for the acidity. It has about 30 ingredients. The shallots are cooked with vinegar; it's a rather intense reduction of juice that you then relax with grapeseed oil, chopped garlic and a little bit of chives. When you put this on the tuna with the avocado, which is a little rich and fatty, there's a really interesting interplay of textures and acidity. It's a recipe that isn't too complicated – but of course you have to respect some of my little secrets!
Most Popular