HK has much to gain from 5-year plan
Share - WeChat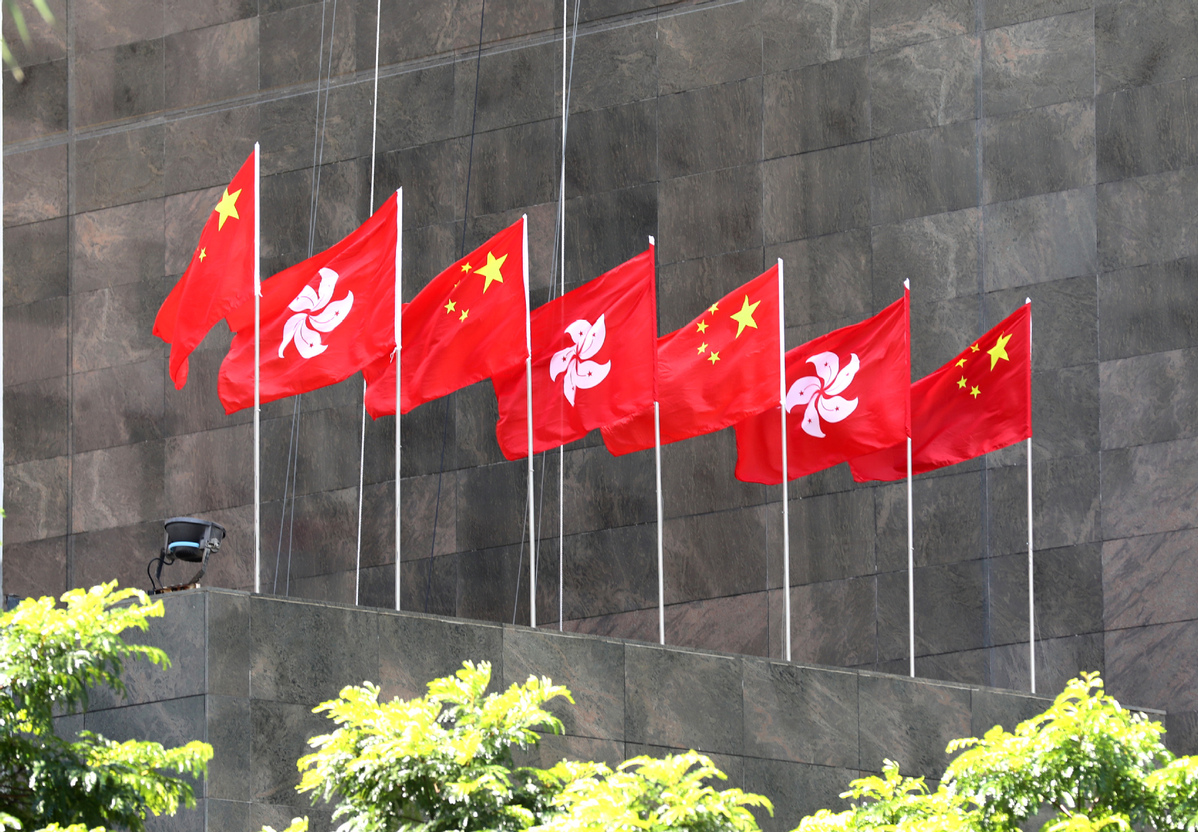 The 14th Five-Year Plan (2021-25) starts next year, and given the available information on the new five-year plan, Hong Kong stands to gain a lot by integrating its economy with that of the Chinese mainland in the next five years.
The Hong Kong Special Administrative Region must realize the mainland's overall economic and diplomatic strategies have fundamentally changed. Faced with the economic impact of the COVID-19 pandemic and deteriorating relations with the United States, the mainland is expected to follow a "dual circulation" development pattern during the 14th Five-Year Plan period.
"Dual circulation" is centered on the domestic economy (or "internal circulation") and aimed at integrating the domestic economy with the global economy (or "external circulation") to develop new advantages for China in global cooperation and competition.
Also, China will take more active part in the negotiations for and formulation of global economic and trade rules, so as to facilitate the development of new channels with other countries by deepening economic, trade and diplomatic relations with them.
Besides, by developing third-generation semiconductors and accelerating the building of "new infrastructure" sectors such as 5G, artificial intelligence (AI) and industrial internet, China hopes to offset the impact of the US' "technological decoupling".
Hong Kong should also realize that neighboring economies and cities have already adopted a new development approach. For example, Singapore aims to become a global leader in enterprises, innovation and talents, and the Republic of Korea plans to further develop its "hydrogen economy", and new energy, semiconductor and other new industries that could boost its already advanced industrial sector. While Taiwan plans to boost its status as a source of enterprises and capital, and a center for advanced asset management, Shanghai is set to accelerate the development of integrated circuit, AI, biomedicine, electronic and information technology, automobile, and high-end equipment sectors among others. And apart from speeding up the development of its AI and big data sectors, Shenzhen also plans to become a leading international high-tech and logistics hub.
It is likely that during the 14th Five-Year Plan period the central government will continue to help Hong Kong consolidate its status as an international financial, shipping, and technology and innovation center. So at this critical time when the mainland and neighboring countries and regions are embracing reform and taking measures to boost innovation, Hong Kong should make decisions conducive to its long-term development.
First, Hong Kong should cultivate more outstanding talents, because that would help expand its scientific and technological innovation capacity. Ironically, the rising Sino-US tensions have created favorable conditions for Hong Kong to attract more special talents. Washington has accused Chinese scholars in the US of being involved in espionage saying they pose a threat to its national security, and even arrested some of them, putting immense pressure on the Chinese scholars in US universities and research institutions. Hong Kong should take advantage of the situation to attract those Chinese scholars to its universities and research institutions.
Second, China plans to join more international economic and trade organizations. But given the numerous obstacles in the way of its membership, the SAR should join those organizations first. For instance, the SAR, as an independent economic entity, could join the Comprehensive Progressive Trans-Pacific Partnership.
And once Hong Kong joins such organizations, it can explore more economic and trade cooperation opportunities in other countries and regions while increasing trade between the Guangdong-Hong Kong-Macao Greater Bay Area and the members of the CPTPP and other economic organizations.
Third, Guangdong recently signed a logistics cooperation agreement with the Hainan free trade port, and as an international financial, shipping and aviation center, Hong Kong can use its unique advantages in supply chain management and professional services to help the Greater Bay Area and Hainan free trade port form a "global logistics development union" and help set up a global logistics bank that provides quality financial goods and services.
Fourth, using its expertise in consumption-based economy, the SAR should help the mainland promote consumption across the country. Also, more high-quality and low-cost foreign goods, including foods, can be transported from Hong Kong to the mainland to increase consumption in general.
Finally, with the rapid development of the internet, "new infrastructure" industries such as internet finance, mobile payment, financial technology and green finance have become a trend. Yet despite the emergence of new trading products, models and market rules, the global financial system is still caught up in traditional markets and thus failed to keep pace with the times.
If Hong Kong can help the mainland strengthen internet finance, mobile payment, fintech, green finance and other sectors to improve and develop new rules, and help it propel global financial development and improve governance, it will not only consolidate its own status as an international financial center but also promote the development of the mainland's fintech and green industries.
Liang Haiming is chairman of Guangzhou-based China Silk Road iValley Research Institute; Feng Da Hsuan is the chief adviser to the institute; and Hung Witman is an academic member of the institute.
The views don't necessarily reflect those of China Daily.
Most Viewed in 24 Hours
China Views